Adorable Price
Offering Best Price All Over Dubai
Free Pick & Drop Service
Offering Free Pick & Drop Service All Over Dubai
Expert Mechanics
We Have Heighly Expert Mechanics Team
Best Bike Shop In Dubai UAE
Affordable Home Services
Are you looking for a bicycle repair shop in Dubai UAW? Want to get instant quotes for bicycle repair home service in Dubai UAE? Feel free to call us, email, or text to arrange an appointment, or drop in and visit us with your bicycle and bike for service and repair.
At a Pedal & Metal Bicycle Repair Service Center in Dubai, you get excellent bicycle care from the people who know your bicycle best. Pedal & Metal Bicycle Repair does everything we can to make it easy as possible to take good care of your bicycle. So, you never have to worry about quality, reliability, or safety.
Pedal & Metal Bicycle Repair will demonstrate our expertise in what we do for you and your bicycle- every time. Expertly advising and preparing you for your next ride. Your bicycle is our network.
That's where we come. We Provide Bicycle Repair & Maintains Services in Dubai. An expert bicycle servicing compnay in Dubai-UAE.
We have our own moving bicycle repair workshop in Dubai. All you need to do is pick up your phone, DAIL +971 56 87 66 602 Bike Shop Dubai. Our expert engineer of the bicycle repair workshop will pick up the phone on other the end. Speak your requirements to home and he can schedule a pick-up for you. We will come to your doorstep on the agreed date and time to fix the bike. If it is something small or extensive repairs like changing the inner tube or major & Fixing, we can do it on the spot in our moving bicycle workshop and deliver it back almost immediately.
For extensive repairs, we will take it to our showroom, Within 24-48 hours, the bike will be delivered back to your doorstep. We are bringing expertise to the comfort of your home.
Why Us for Bicycle Repair in Dubai UAE?
Are you wondering how your bicycle can remain in the best shape and performance? Do you want your bicycle to have long-time durability? Well, then you need to keep good maintenance of your bicycle. We have one of the best bicycle repair shops in Dubai. We provide every kind of bicycle maintenance in Dubai and cycle repair service in Dubai. Whether it may be a minor tune-up or a complete overhaul of the bike, we would give you the best services in our bicycle repair shop.
There are many bicycle repair shops in Dubai, but we stand out due to the quality of services that we provide. We have a hard-working and trained staff. Our staff is such motivated that they provide you with the best facility and services for bicycle repair in Dubai. We also have the best equipment and tool required for bicycle repair. In short, you would find one of the best repair facilities in our bicycle store.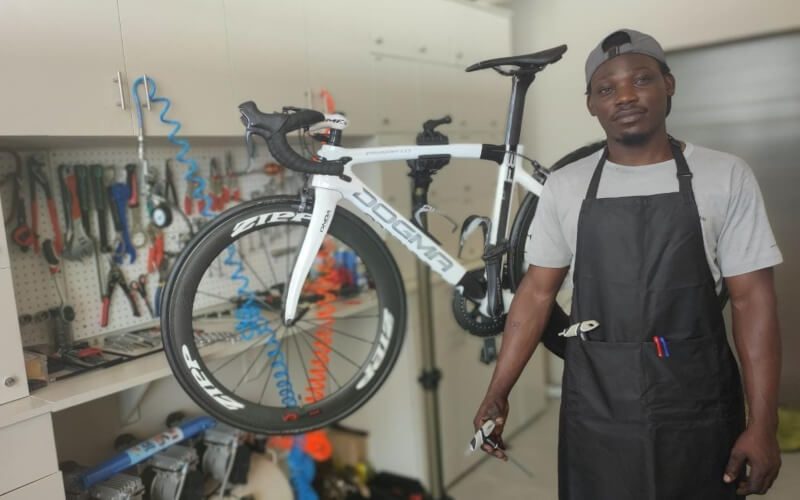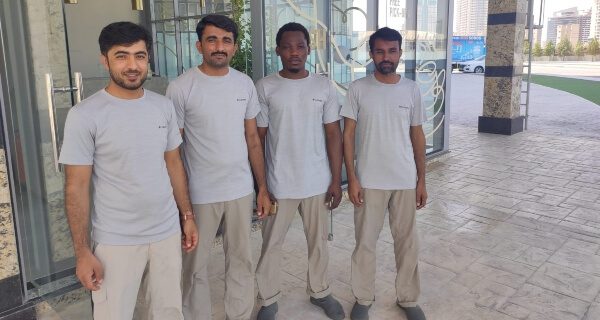 Facilities We Provide At Our Cycling Shop Dubai
We care about our customer need and routines of bicycle repair in Dubai UAE and bicycle maintenance in Dubai UAE. That is why we try to provide facilities to our customers that would surely save them time and effort. In our cycling shop in Dubai UAE, we have mechanics that would come to you to fix your bicycle. You need to order the parts that you think are out of order. Consequently, our mechanic would reach you at your home or office to fix those parts and thus saving you an incredible amount of time and effort in bringing the bike to our bicycle repair shop in Dubai UAE.
Moreover, if you have a demanding schedule and want to book a time at our bicycle repair shop in Dubai UAE, you can do so by calling the provided numbers. Our employee would give you the best possible time available that would suit your routine too. This booking facility would thus save you a large amount of time and effort of waiting for your turn if you are at the bike shop in Dubai UAE without booking.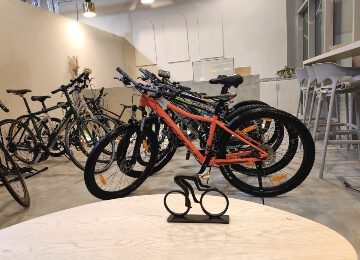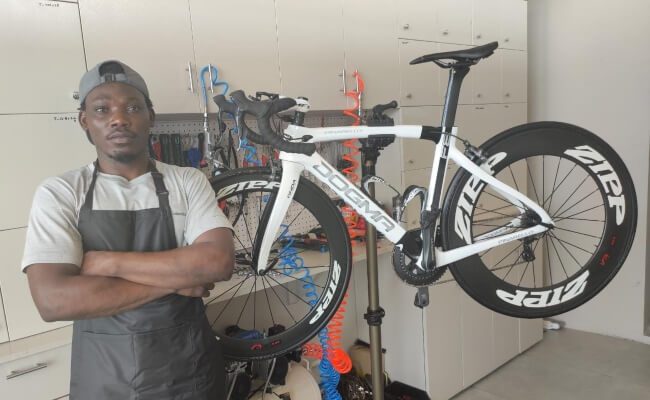 Our Mission
Providing Professional Bicycle Repairing Services
Are you searching for a bicycle repair shop in Dubai? You are at the right place. We assure you that we are providing the best bicycle repair service in Dubai. Our service staff is professionally trained and certified to work on all makes and bicycle models, not just the ones we sell. Each member of the service team participates in skill-advancement sessions with factory service techs several times each year.
Whether it's a minor tune-up or a major overhaul, you can count on us to do the job right the first time, every time. Either call or bring your bike in for a complete analysis before doing any repairs.
Best Bicycle Repair Shop in Dubai
In our bicycle store in Dubai UAE, you would find the most genuine parts available. We do not compromise on quality therefore try to provide our customers with the best products at affordable prices. Our staff and facility all stand out for themselves. Therefore, we believe that we provide one of the best bicycle repair facilities in Dubai.
Our Precious Customer Reviews
Muhammad Zohaib
2022-11-12
Expert stuff great service i done my road bike service done great experience 👌highly recommended 👍
Muhammad Zohaib Hafeez
2022-11-12
Profedsional service frindly stuff highly recommended 👍❤
Muhammad zohaib Hafeez
2022-11-12
Great service quick delivery after service my bikes look brand new highly recommended 👍
Good job 👌friendly stuff highly recommend 👍☺️❤️
Very good service same day done service and delivery 👍❤❤
good service 👍❤
These guys are amazing, they offered free pick up and drop off for our bikes, they did full service and replaced broken parts and returned the bikes good as new! The prices are also very good. Highly recommend 👍🏻 Thanks again guys for the amazing service and friendly staff, much appreciated!
Anood Cafeteria
2022-10-30
Good job
Erica Pangilinan
2022-10-28
good service fast delivery reasonable price high recommended 👍