Bicycle Repair
Reliable Bicycle Tune Up Shop Dubai

UAE
Bicycling is an art that takes up energy to make your body avail moments for a flexible life. Getting the chance to bicycle again or, starting it is the best idea. However, if your bicycle has been laying in your garage for a while, you might need to consider getting a bicycle tune-up Dubai. A tune up for bicycles is just like how humans need restoration in their looks and body. Ensuring that your bicycle is good and running in all of its parts is highly important before you start using it simply take it out from the garage.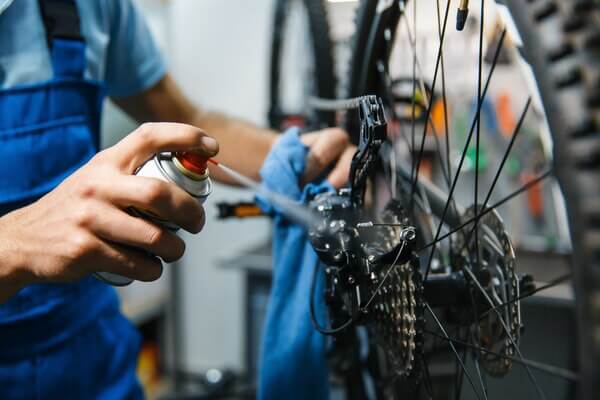 What Does a Bicycle Tune Up consist of?
If your bike has not been used in a while then you will be able to see physical differences within your bike. These might include the common most which is excessive dirt, oil as well and grease. All of these things are important to get rid of by giving your bicycle to a bicycle tune up shop Dubai.
Other things are taken into consideration when you give your bicycle. The professionals of the shop take a look at the gears of your bicycle if it has any. All other damages and alignments are checked as well. The brakes and the wheels of the bikes are tested to ensure the grip is good and that the tires are not worn out. Most importantly, the best bicycle tune up shop Dubai will always check the driver chain of your bicycle as it is the most important part of your bicycle.
How Often You Should Get Your Bicycle to Tune Up?
A bicycle tune up is not just available if the bike has not been used in a long time. You can get your bike checked up at any moment, even when actively using the bike. It is always best that you head towards a reliable bicycle tune up shop Dubai, like us, so that all of the elements within your bike are checked properly and also fixed. Our professionals are steady and quick in detecting any worn-out piece or damage on your bike and replacing it with the best mechanics.
The Steps to Get the Best Bicycle Tune Up
Aiming to do things professionally and correctly is important. Hence, there is a sequence that is followed when you go to a shop of bicycle repair Dubai. The steps are followed every time so that there is nothing that is missed or skipped. The steps include:
01.Cleaning the Bicycle:
The bike is first cleaned properly using the right cleaning supplies to avoid scratches and removal of the art.
02.Tools Required:
After inspection, all of the tools are collected.
03.Check the Cables, Wheels, Gears and Brakes:
After collecting the tools, the cables, wheels, gears as well and brakes are checked to see if all of them are working correctly.
04.Inspect and Clean the Drive Chain:
The chain is inspected and lubricated with the right substance
05.Tighten Everything:
The last part of giving your bike to a bicycle service Dubai is to tighten all the elements of the bike so nothing is left hanging loose.